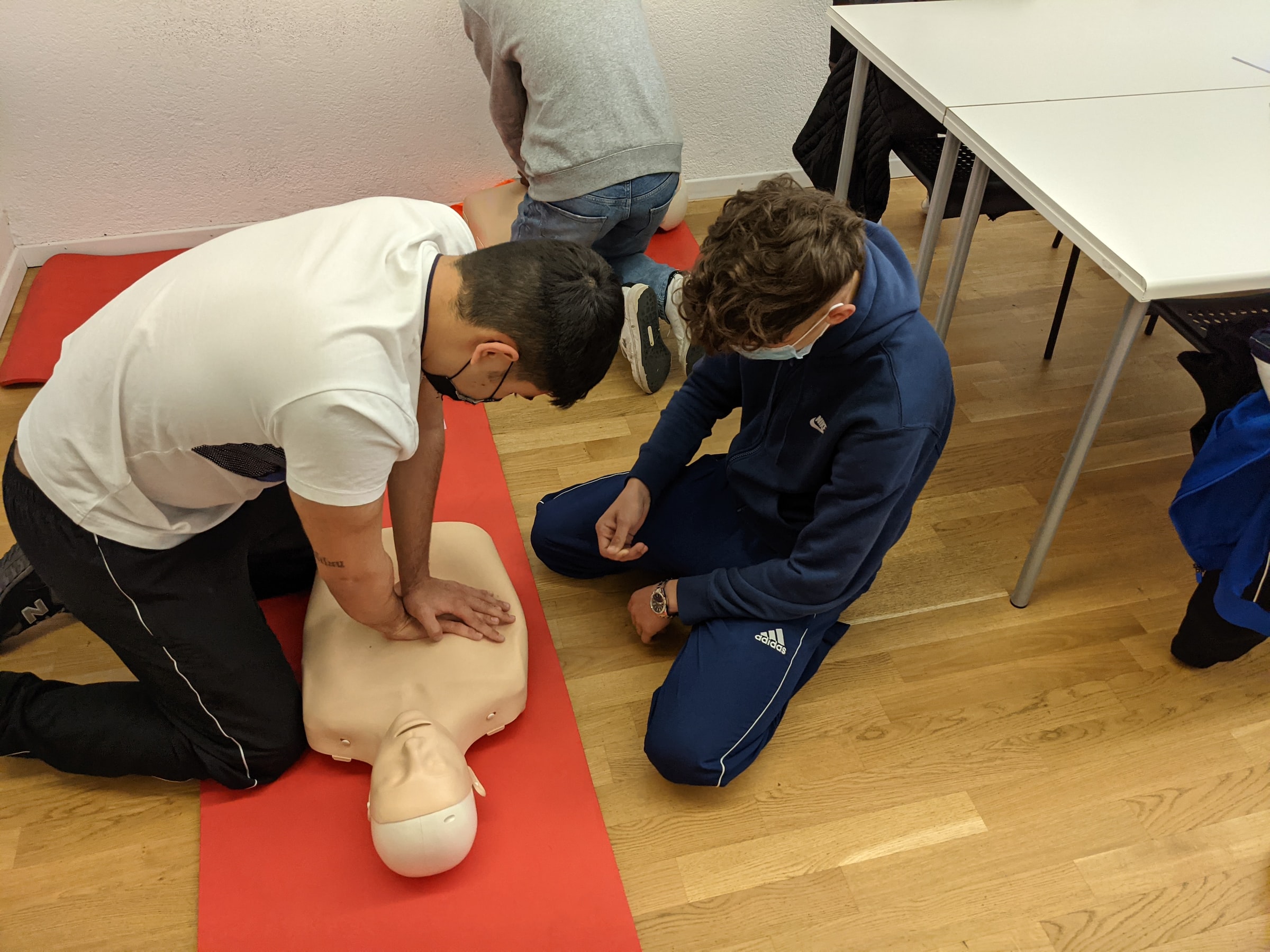 EMTs need to be prepared to face any situation, so training, courses, and certifications are designed to ensure new emergency responders are ready for the challenges they'll face on the job. If you're considering beginning your journey as an EMT, you may wonder how hard the training will be. While EMT school is a serious challenge, it's by no means impossible.
While all EMT courses are demanding, the level of effort and time you'll need to put in depends on the kind of certification you want to achieve. Here, we'll go over what it takes to go through EMT school and how to decide if EMT school is the right choice for you.
How Hard Is EMT School Training?
There are four levels of EMT certification, each with different difficulty levels. They include:
Emergency Responder

Basic Emergency Medical Technician (EMT-B)

Advanced Emergency Medical Technician (AEMT)

Paramedic (EMT-P)
We've listed these training levels in order of difficulty, with Emergency Responder training being the least difficult, and the EMT-P being the most difficult.

Basic Emergency Medical Technician (EMT-B)
The role of EMT- B certified emergency responders is primarily to assist in transporting patients and administering medication.
Studying to be an EMT-B is more rigorous than Emergency Responder training. An EMT school course involves around 120 hours of classroom learning, excluding hands-on practice, which varies by program and location.
Advanced Emergency Medical Technician (AEMT)
The difficulty of AEMT training is a step above EMT-B and Emergency Responder training, and AEMTs are trained to perform more services. With this certification, you can administer medications that you can't with EMR and EMT-B certifications and can use advanced emergency equipment on the field.
Getting a certificate in this course takes a minimum of 250 hours of classroom study and 100 hours of hands-on practice.
Paramedic (EMT-P)
Paramedics can perform intense duties on the job, including setting up IVs, performing CPR, managing wounds, and much more. Because of these responsibilities, the training to be a paramedic is intense, long, and difficult. It is by far the most difficult EMT course available.
EMT-P programs require a minimum of 800 hours of in-classroom learning and 800 hours of hands-on practice. The hands-on experience portion of training is split between emergency rides and hospital ER departments.
This course requires soft skills like problem-solving, working efficiently under pressure, and excellent communication skills. 
Is EMT School Harder Than Nursing School?
While EMT school is by no means easy, nursing school is generally much more difficult. In many states, nurses must have a Bachelor of Science in Nursing (BSN) to practice, while EMTs do not need to take college-level courses or get a college degree. 
EMTs need to practice emergency medicine, while nurses must practice all kinds of medicine- including both emergency and non-emergency care. Nursing school covers broader information to prepare nurses for different environments, not just acute patient care. 
In nursing school, you learn about human physiology and anatomy and how to make a nursing care plan for a patient. You also get to face real-life situations, such as suctioning a tracheostomy patient and other clinical experiences.
In addition to the difficulty and scope of learning expected of nurses, EMT training lasts a couple of months, while nursing school requires about four years of education.
Paramedics are more highly trained than Licensed Practical Nurses (LPNs) and go through about 1800 to 2000 hours of training. Still, even becoming a paramedic doesn't measure up to the difficult process of becoming a Registered Nurse (RN).
How Hard Is It to Be an EMT? 
Being an EMT can be mentally, emotionally, and physically challenging at the same time.
Aside from the courses and lengthy training periods, the most challenging thing about being an EMT is the number of emergency calls and situations they attend each day.
EMTs have a high probability of experiencing PTSD (Post Traumatic Stress Disorder). This is due to the several emergency calls and conditions they face. For instance, hearing a ringtone similar to an emergency tone can put an EMT off balance even while off-duty. So, is it worth being an EMT?
Is It Worth Becoming an EMT?
If you've always wanted to attend to emergency patients and help administer care to them, it'll be worth being an EMT, regardless of the stress involved.
Plus, working as an EMT gives you great practical experience if you have ambitions to go to med school.
In terms of the salary, this depends on the location and company. Paramedics in the US earn an average of $46,303 annually, while EMTs earn $30,500. Although, at Elite Ambulance, we're proud to pay above the national salary average. Our paramedics earn $68,640, while EMTs earn $51,480 annually before taxes.
Reasons Why It's Worth Being an EMT
Aside from the few reasons stated above on why being an EMT can be worthwhile, some other reasons include:
Fastest healthcare training:

When it comes to EMT training, you don't have to spend as long as seven years to become a licensed Paramedic. Although you'll have extended hours of classroom learning, it's a faster process than in any other medical field.

Job stability:

According to the

Bureau of Labor Statistics

, the job growth rate for EMTs and Paramedics is 24%. So you don't have to worry about finding a job.

Career advancement opportunities:

Working as an EMT provides opportunities to advance your knowledge and expertise. For example, you can undergo the AEMT or Paramedic training.
Enroll in an EMT School in Illinois
Starting a career in EMS begins with EMT school. At Elite EMS Academy, we offer you the guidance you need to start your career.
Our courses aren't just fun; they offer you the practical training you need to become a successful EMR, EMT, or Paramedic. 
Plus, you have a job waiting for you at Elite Ambulance upon graduation.
Sign up with Elite Ambulance's EMS Academy today!
Comments are closed.